WM SECURITY SERVICES
"We oversee everything. We overlook nothing."

WM Security Services (WMSSI), a wholly owned subsidiary of Waste Management, protects the assets of this multi-billion dollar, Fortune 500 Company. The Security Operations Center (SOC), located in Houston, Texas, monitors the safety and security systems of customers across the country. The center also serves as an emergency response and crisis management office.

Around the clock, 365 days-a-year, highly trained and industry certified security professionals provide an impressive array of services for customers. In addition to fire and burglar alarm monitoring at more than 2,000 Waste Management facilities, the WMSSI provides intelligent video monitoring and security solutions to help companies manage risk, allowing them to focus more on maximizing their core business. In today's business world, we all take on many roles. Now, your security system can, too.

Working together, we can tailor a program for your locations with services including:



MONITORING SERVICES

The Security Operations Center (SOC), provides video, fire, intrusion and GPS monitoring for customers.

INTEGRATION

WMSSI engineers design integrated security solutions with customized analytics.

ACCESS CONTROL

Protect employees and restrict unauthorized entry with access control solutions.
INTELLIGENT OPERATIONS

A customizable, interactive application that provides real-time business intelligence.

SYSTEM ADMINISTRATION

The SOC Lab is a team of technology professionals responsible for system repairs, maintenance and help desk issues.

MOBILE SURVEILLANCE SYSTEMS

Mobile Solutions deliver mobile, temporary surveillance anywhere a customer requires coverage.
LONE WORKER SAFETY

An intelligent safety-monitoring device designed to alert the SOC when an end user experiences a threat or physical emergency.

EXECUTIVE HOME PROTECTION

Custom design and installation of home security solutions for Executives, monitored 24/7/365 by the SOC.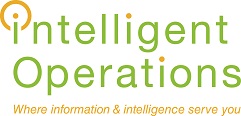 Intelligent Operations ® is our customizable, interactive application that is available to WM Security Services customers at a nominal monthly subscription rate to manage assets, provide health monitoring and automate service requests.
Mobile Surveillance
WM Security Services, with its partner Pro-Vigil, also offer mobile surveillance, which are high-tech sentry stations that deliver sharp images from a location directly to the SOC. Whether it's for a short-term need (like a weekend festival) or long-term project (like a construction project), these mobile units provide reliable surveillance at a fraction of the price when compared to security guards. Clients can view live video with cell phone tablet applications. Customers include construction companies, retail establishments and commercial property owners.